Ex-Military Leaders: From Military to Civvy Street and Beyond with Andrea Dunlop
How did you transition from military to civvy street?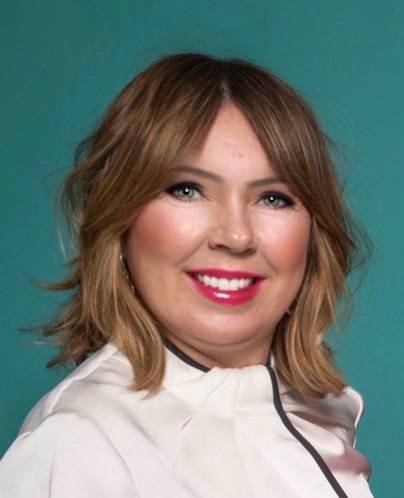 Like many that join the military, I was young (only 17!) and in all honesty: I wasn't thinking about a long-term career. I needed to do something, and at the time, finding something that interested me wasn't easy.
After 13 years, I realised I had outgrown the military. It had given me focus, motivation and the ambition to achieve. It would be great to say I had a 'grand plan', but in reality, I didn't. I did, however, start preparing for my exit around my nine-year point. I took advantage of applying to any courses I could access, especially university courses that were available to all military and MOD personnel. I also started researching different job roles, understanding what qualifications were required, as well as the level of salary I could expect.
When you leave the military, it is important to have many channels of insight open to you, not just educational tools, but access to recruitment companies, networking hubs and social media. The more research you do and the more you engage across a broad range of channels, the greater chance of success.
I was able to create my own programme of training and target qualifications I needed. I made a conscious decision that I need to be on courses with civilians, it helped me make contacts. Also, something quite minor but important, was to understand the world I wanted to be in and how to network while learning the civvy-street language. We forget that in the military, we speak very differently and have our own terminology that can be dissimilar from civvy street.
I would be lying if I said I had no qualms or wobbles leaving the military. As I edged closer to leaving, a couple of people had put me in contact with recruitment companies that work with the military. This wasn't something that I wanted to do. I was felt determined to break away from military life and do something completely new. So, I held my nerve and waited for the right role to come up, and to be honest, I haven't looked back since.
What was clear throughout my career, is that when I made bolder decisions about what I wanted to do, the rewards were greater. You don't have to follow the traditional route of following one career path, but rather taking on several different roles. I think my varied experiences have contributed to my development and the skills that I bring to my role today.
What have been your biggest and personal career achievements?
After many years as a consultant in the payments sector, the biggest career step I made was the transition to a business unit CEO. Establishing a regulated payments business from scratch was a challenging achievement. Transitioning to the CEO role has vastly improved my development across all areas of business, from sales, product, marketing, HR, finance, operations, risk, and regulatory aspects. This has forced me to be much more front-facing and I have started to value the importance of personal brand and being visible as a leader.
My favourite personal achievement was becoming the first female Chair of the Emerging Payments Association. During my tenure, we moved the organisation forward and made it into the leading trade body in the payment industry, as well as a force for good. I am still very proud of all we achieved on behalf of the industry. Promoting diversity in the industry has been a real highlight for me, not to mention the amazing network of friends and colleagues I have made along the way.
What is your current place of work and role?
I am Managing Director of Access Paysuite, part of The Access Group, and the fastest growing software company in the UK. I joined in August 2020 to set up the payment division, the innovation that's occurring in payments enables a real opportunity for software differentiation, which is an integral part of every customer's business.
What advice would you give to your younger self?
I have a bucket list of advice for my younger self!
Take risks earlier - to quote Sheryl Sandberg, 'fortune does favour the bold, you will never know what you are capable of if you don't try…
Leap before you look – be open to ideas and possibilities
Be your authentic self - don't worry about fitting in, when standing out could be even better
Focus on your vision and start now - there are always reasons not to do something, if you have an idea, then move forward on it!
Play to your strengths – not your weaknesses
Be confident - or at least learn to fake it as I do… everyone has insecurities
Setbacks are inevitable - it's how you respond, and this is something that I am good at, as I have had many setbacks in my career.
Build your support network - I have built a strong group of supporters across my industry, and personally, without them, I wouldn't be successful.
We all need help and support - don't be afraid to ask.
There is no 'one right path' - identify what's important to you, what you want, and what you don't want. Assess what version of your future self would make you feel happy.
#ExMilitaryLeaders