Hi all,
Today we wanted to make the main topic of this newsletter Mental Health issues. Whether you like it or not, it is a huge problem within the armed forces community. It is always such sad news to hear about people that loose the fight with their inner demons.
So what can we do? What can the MOD, Army, RAF, Navy and all the military charities do that hasn't already been done or put any policies in place that aren't already there? We always hear about these devastating events when someone takes their own life, but we never hear about the stories when someone overcomes their demons.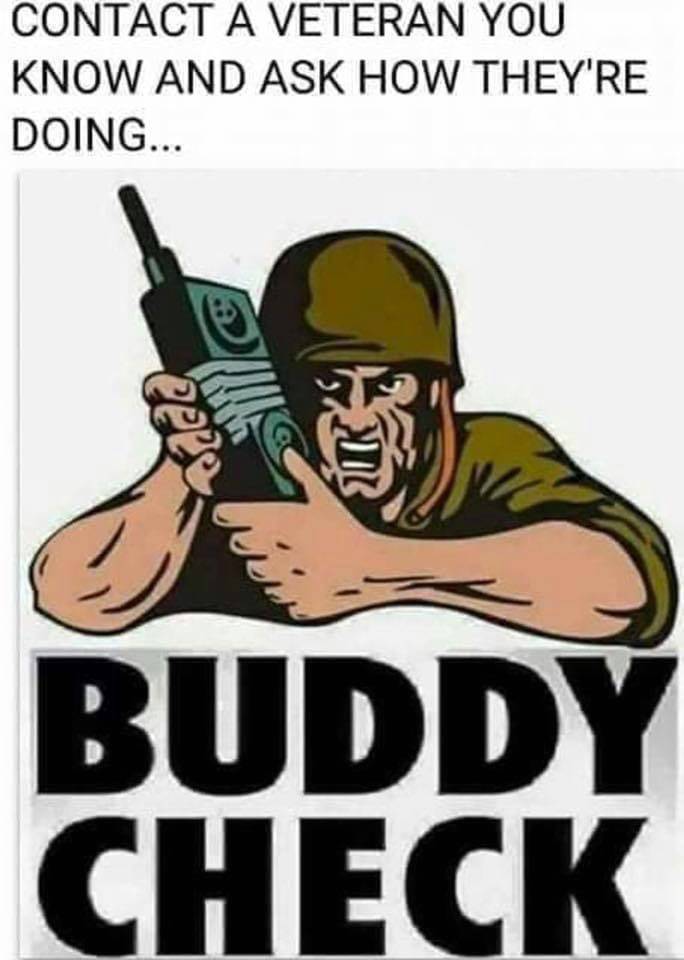 Personally we think that it is down to us, we should be recognising these changes in our friends, family and colleagues and being there to support them. You might not know what to say and do, but you can listen, you can offer a shoulder to cry on, you can hold them and say everything is going to be alright and you can point them in the right direction to get help and make sure they follow through. If someone has opened up to you, they have counted on you and trust you 100% and it becomes your responsibility to make sure they get the help that they need.
We also think that it is important to remember that mental health issues can affect anyone, so please speak to someone if you are struggling. IT IS OK TO NOT BE OK.
I wanted to finish this letter off by providing a link to the NHS's website that discusses Veterans: NHS mental health services. https://www.nhs.uk/using-the-nhs/military-healthcare/nhs-mental-health-services-for-veterans/
Together we can make a difference!